OneClickPolitics is proud to offer discounted (and occasional pro-bono) subscriptions to many of our nonprofit clients. Through our integrations with leading CRM, donor management and fundraising tools like Salesforce, Nationbuilder, NeonCRM, Kindful, and Classy; we provide an integrated and effective approach to fundraising and advocacy for our nonprofit clientele.
---
Nonprofit-Specific Features and Services
Our nonprofit clients enjoy an automatic discount of 20% off our standard pricing. Some nonprofits even qualify for a free subscription through our "Underfunded Causes that Change the World" program.
Nonprofit clients have the same need as their for profit peers to run effective campaigns. Our professional services and customer success teams will work tirelessly to ensure you are able to run effective online campaigns using the best technology given your likely limited resources.
OneClickPolitics integrates with NeonCRM, Kindful, Nationbuilder, Salesforce and other leading donor management CRM and AMS tools to help provide nonprofits with a seamless data management experience.
Come visit our booth at NTEN's annual conference to learn about the work we are doing with Marijuana Policy Project, Melanoma Research Foundation, and other leading nonprofit groups.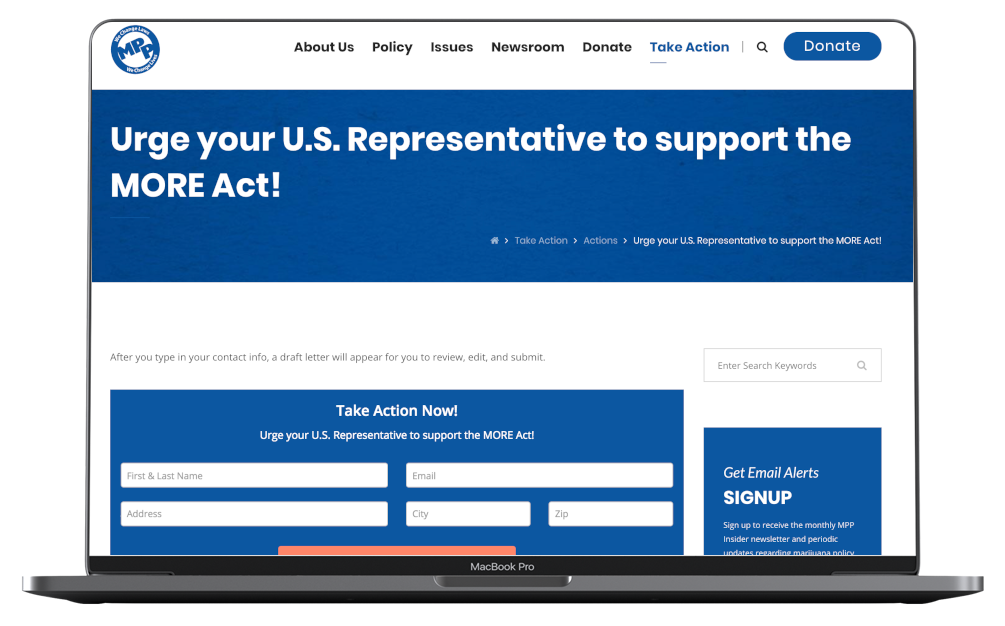 View Live Site
"OneClickPolitics allows us to connect our supporters to Congress, and other leaders, in order to inform them of the hundreds of millions of Christians worldwide facing brutal violence in a record number of countries by regimes who disregard the universal human right to religious freedom that we as a nation must defend. We are thrilled by the technology provided to us by OneClickPolitics and appreciate their generous support."
---
Dede Laugesen, Executive Director, Save the Persecuted Christians Coalition